BOOKING WITH US IS ALL ABOUT ADVANTAGES
Late check-out until 1.00 pm (minimum stay two nights, consult availability)
NOTE
In case of unforeseen confinement (positive for Covid) and provided it is accredited, the reservation may be cancelled without charge despite the expiration of the free cancellation period.
Residencia Albergue Jaca: accommodation for every type of travellers

Residencia Albergue Jaca is the perfect place for different kind of people. If you travel in a group and you are looking for accommodation to share every moment with them for an unbeatable price, we have a room for you; if you travel with couple or family and you are looking for a cosy and warm place with reformed rooms, we have a room for you; even if you travel with friends to discover Jaca, to ski or to do some sport, we have rooms for you. this is your hotel.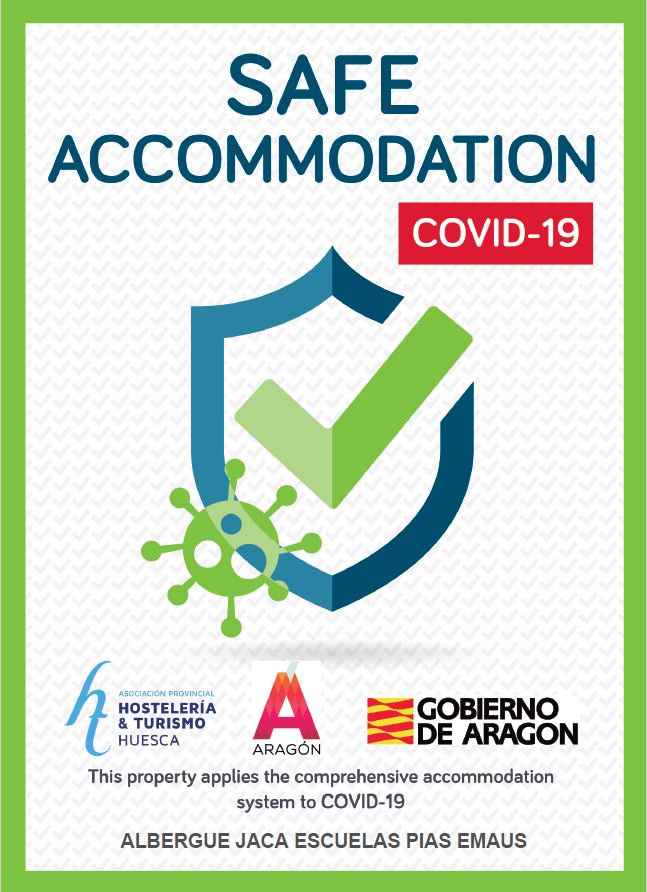 An unbeatable location with activities for everyone
Residencia Albergue Jaca is located in a quiet area, very close to the main commercial streets and to the touristic places. Just by the ice rink of Jaca.

In our facilities there is a sportive zone with paddle court, football, basketball and pavilions for rent. The youngest can enjoy too in the playground.

Astún stun and Candanchú ski stations are just 30 minutes away by car.

8.7 8.7